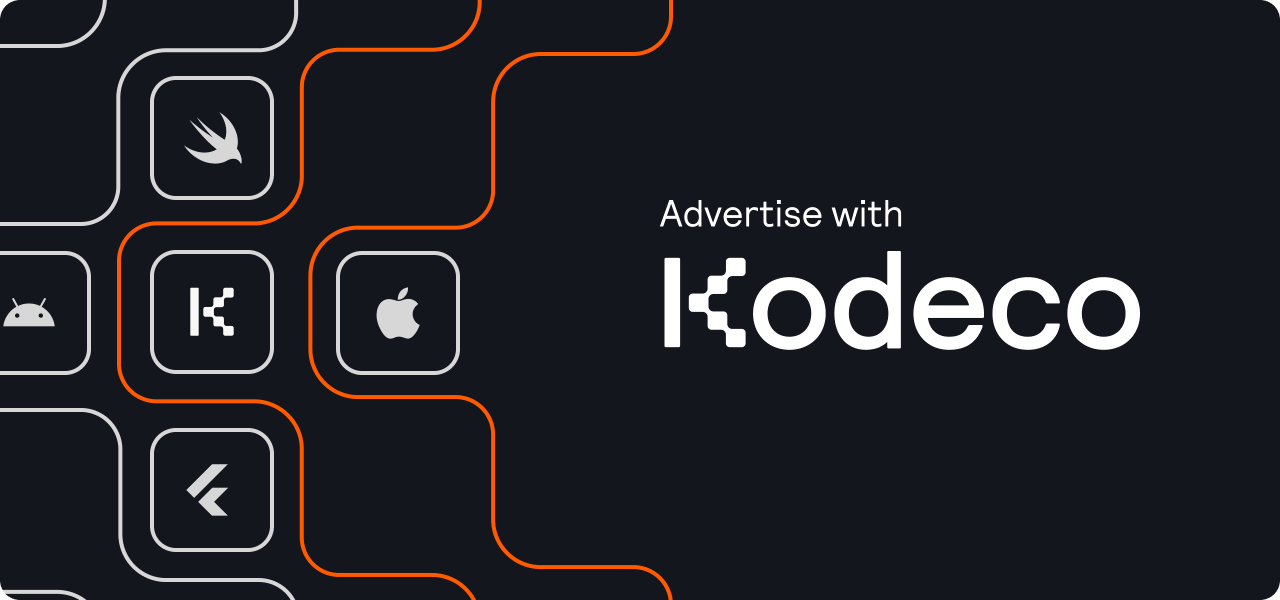 Want to spread your message to thousands of experienced iOS, Flutter, Kotlin, Android, and Unity developers? Advertise with Kodeco and reach your audience.
Kodeco is one of the most popular platforms for mobile development and beyond. We're on a mission to share the best tutorials on mobile app development and our members span the globe. Advertising on our various channels is a great way to reach talented iOS, Android, Flutter, Server-Side Swift, and Game Tech developers interested in your products and services.

There are two ways to advertise to our audience:
Sponsor a Newsletter
Our Kodeco Weekly is the largest newsletter in the mobile development community, with over 200,000 subscribers, and will be sure to draw a lot of attention to your sponsored link. Here's an example of a past partner as displayed on our newsletter: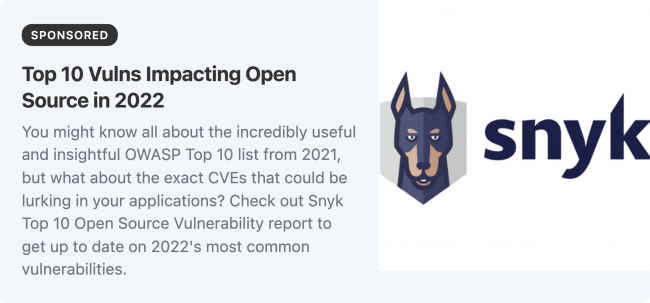 We offer one sponsored slot per newsletter, so you don't need to worry about competing ads.

Your placement can include a 500x500px image, a link, and 60-word description in our exclusive Sponsored section to get your service or product noticed by a vast audience.

To get in touch with the team to place your ad today:
Podcast Advertising
We also offer advertising on our official Kodeco Podcast. Our podcast is focused primarily on iOS and Android development, and thousands of developers tune in each week to hear the latest news from our wide range of expert guests.
We offer a 30-second slot, which will be professionally produced and voiced by our current podcast host. Get in touch through the below form to hear about upcoming episodes to see where your company would fit in best. These are our Podcast performance statistics as of February 2023:



➤

Total show listens: 1,479,879
➤ Listens in the last 30 days: 7,598


➤

Show listens through at least 75% of an episode: 94%



Become a Member Discount Partner

For our paid members, we offer access to discounts with a curated list of companies providing services and goods that appeal to our developer audience. Kodeco does not receive any commission or payment for publishing Partner details, and discounts and promotional rates are exclusive to our platform. Being featured as a Member Discount Partner raises the profile of your brand to over 7,000 mobile app developers in our community and comes with the knowledge we have reviewed the service or product ourself and think it's a great item.

If you're interested, please email support@kodeco.com and we'll continue the conversation!
Get in Touch
To discuss open advertising opportunities and rates, contact our advertising partner and we will be happy to start a conversation with you!